Thursday, October 15, 2020 / by Jarrett West
This blog is about homes surrounding the Killarney Elementary School zone in Orlando, FL 32804, 32808 and 32789. This area includes Lake Fairview and Lake Killarney and is just north of College Park and Downtown Orlando.
CLICK HERE TO SEE HOMES FOR SALE IN KILLARNEY ELEMENTARY SCHOOL DISTRICT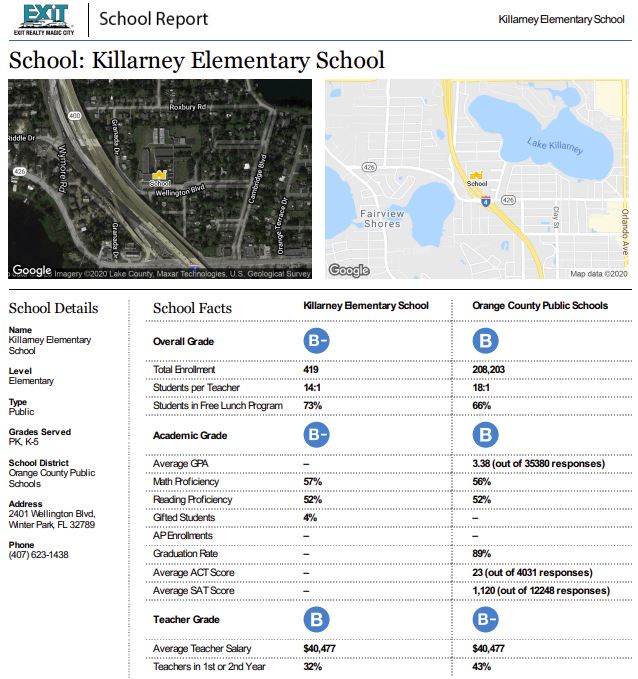 Home Values in Killarney Elementary District
Homes for sale as of 10/15/2020
For updated info click the chart below

Homes sold from 4/15/2020 to 10/15/2020

Reviews for Killarney Elementary

Killarney Elementary School is located in Fairview Shores, between Lake Fairview and Lake Killarney. It is zoned for College Park Middle and Edgewater High School.
Jarrett West
, Broker/Owner/Realtor- EXIT Realty and its Real Estate Professionals focus on Orlando, Winter Park, College Park, Maitland, Orange County, FL and surrounding. We promise to sell your home for the most money, in the shortest amount of time, with the least amount of worry to you.
407-388-7777


---